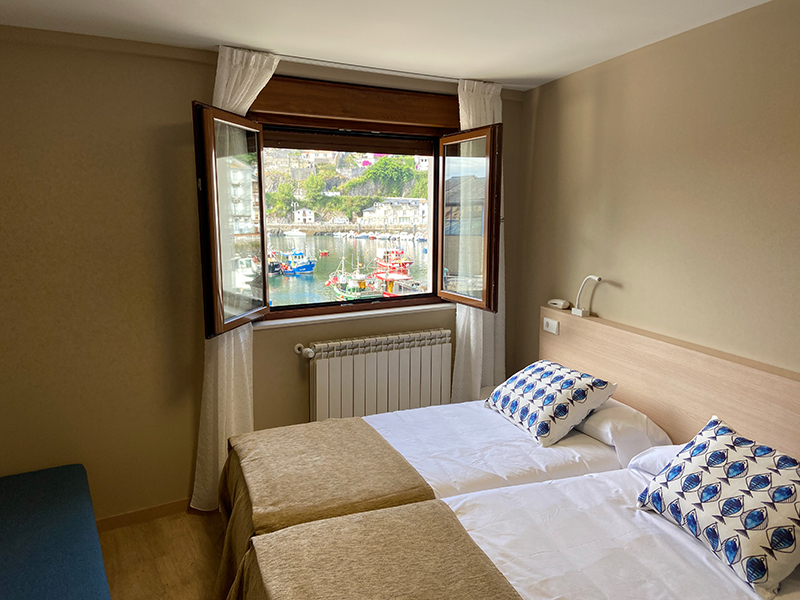 The reopening of the Hotel Baltic **, located in the port of Luarca, combines the Nordic style and tradition as well as the unbeatable views from where you can contemplate the daily life of our fishing port.
We have 13 rooms that stand out for their newnortherly decoration which will bring a feel of comfort to your stay, with warm and fresh elements, as well as simple details, filling the stay with comfort and relaxation,… the touch of colour will be given by the "sea guests", creating a balance focused on the well-being of each guest, who will feel the warm welcome of the atmosphere in every corner.
The familiar character in the service will make it the perfect choice at any time of the year.
Services
… the quality of the stay is the most important for us!.
Gallery
… each corner, a postcard … each bridge, a crossroad; each smell, a memory and its sea, a mystery. Essence of a place with an ancestral link with the Cantabrian Sea!..
... A new concept of rest in the heart of Luarca!